Flav Foodbeast x Blüm CannaBazaar
This dinner consisted of influencers from fitness, beauty, and fashion. Each course was cannabis infused and created by Chef Luke Reyes of La Hoja, who created an impressive four-course dinner menu.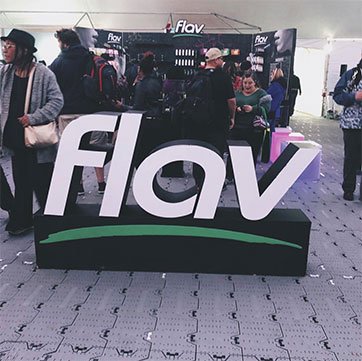 The Emerald Cup x Flav
The Emerald Cup is Northern California's premier cannabis destination, while advancing the concept of sustainable, outdoor farming. Its reputation is firmly solidified as the largest, most respected, organic, outdoor, cannabis competition in the world.
Flav Sponsored a Nick Diaz Fight
The Circle x Flav
Flav partnered up with The Circle for their grand opening. There was made to order nitro ice cream, discounts and we gave away CRSSD tickets. Flav helped celebrate this brand new facility for one of the largest appreciation days of the year!
Rebelution x Flav
One Love Festival is a 3 day long festival in Long Beach, CA. Flav gave away tickets to Rebelution, Afterparty as well as VIP 3 day passes. We had followers leave positive reviews on Weedmaps for a chance to be entered to win these tickets.
CRSSD Festival x Flav
CRSSD Festival ticket giveaways. Participants follow @flavcbd and fill out an entry form on flavcbd.com to enter.