Flav offers a variety of quality, tested products available in custom packaging to mirror your brand.
Bulk and Pre-Packaged Flower
Pre-Rolls
Vape Cartridges
Turnkey Cannabis Product Manufacturing
Sales Support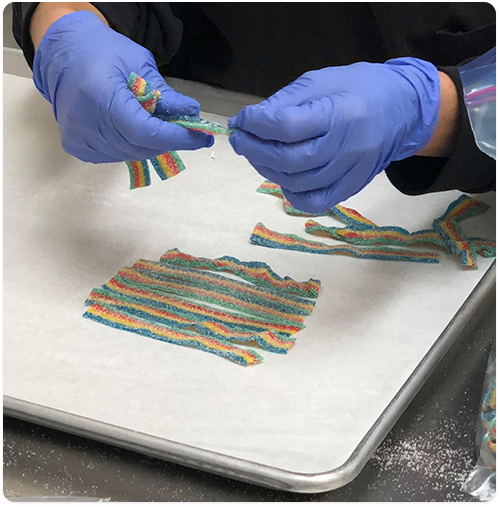 Premium Products
Our Cannabis is made from the highest grade CO2-extracted, ultra-refined cannabinoids and all-natural terpenes.
Fully Licensed
Flav is licensed and up to date with all levels of the cannabis growing, manufacturing, and distribution process
State of the Art Labs
We are relentless — constantly evaluating and maintaining the quality of our products through seed to sale with precision state-of-the-art laboratory equipment and a hands-on approach

Safe, Child-proof Packaging
Flav product packaging is child-proof and California Compliant.

In-house Compliance
Every Flav team member is an expert and strictly abides by state regulations when it comes to cannabis compliance.
Quality Testing
Everything is fully tested for potency and purity against pesticide and harsh chemicals.
Flav is a fully authorized cannabis co-packing and bottling organization that works with FDA guidelines and regulations. We are headquartered in California, the world's fifth biggest economy and America's biggest buyer showcase. Flav has taken a bifurcated approach on the industry, and has the ability to manufacture products for both the regulated cannabis market (dispensaries) as well as the open market for products that are CBD only (grocery, convenience store, etc). Flav has licensed several patented THC & CBD infusion technologies, allowing us to design and manufacture premium cannabis infused products on the market, including both water and oil based products.
Because of several potential obstacles and traps that brands unavoidably experience amid item improvement, Flav has adopted a turnkey strategy to be the business' go-to fabricating arm for entrepreneurs and innovators. We successfully empower organizations to take new items to market exponentially quicker while saving money, simplifying processes and increasing efficiency. From concept to sale, our central abilities are:
Item Development
We work with flavoring labs & food engineers to create product development as desired
Assembling
Dissemination
Deals/Marketing
In-Dispensary Product Sampling
Versatile Packaging
We can pack practically any item, including but not limited to:
Drinks (carbonated, non-carbonated, completely purified, and rack stable)
Dry Goods
Bundled Flower and Pre-Rolls
Wellbeing and Wellness Products
Our plants are grown without pesticides, artificial fertilizers or other harmful chemicals. Through our precision production processes, we are able to derive cannabidiol of the highest caliber and maximize the significant medical benefits of CBD. Available in vape pens, tinctures, edibles, topicals, and more. offer an exceptional line of CBD custom packaged for your brand.